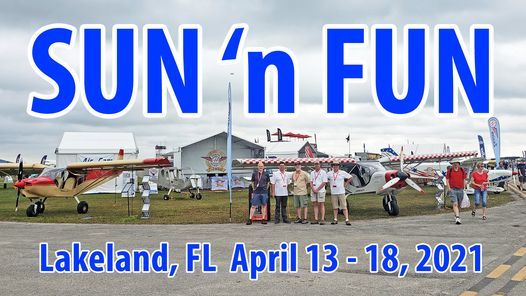 Tuesday, April 13, 2021 in Lakeland, Florida
Annual International Fly-In and Expo in Lakeland, Florida, billed as the largest airshow in the southern U.S.
Visit Zenith Aircraft Company in the main aircraft outdoor display area MD-26-B (same location as past years), and check out the planes! Participate in a hands-on rudder build workshop, and learn more about building your own Zenith at an educational Forum. See the "Super 701" at Paradise City (UL Power booth) demonstrate short take-off and landings, and make sure to join us Thursday evening for the "2nd Annual Engine Dinner," hosted by the engine companies!