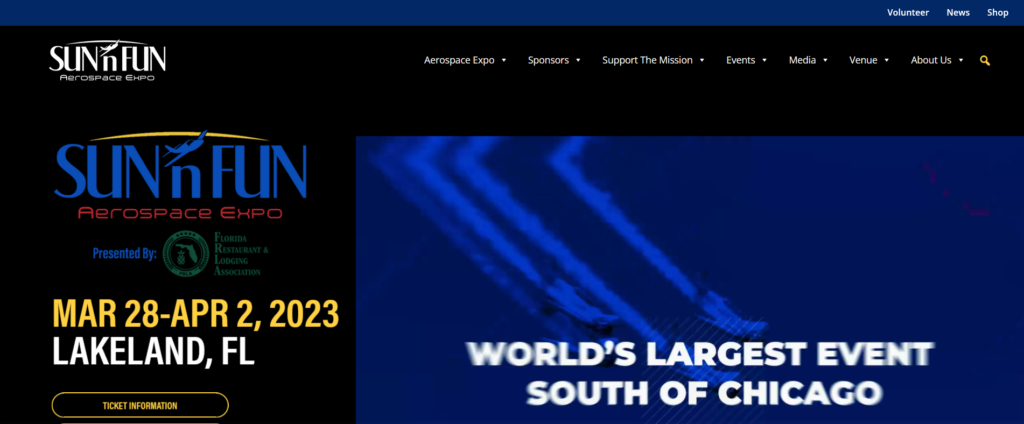 Annual SUN 'n FUN Air Show
4075 James C. Ray Dr.
Lakeland, FL 33811
Located on the
Lakeland Linder International Airport (KLAL)
Six days of aviation excitement on almost 1500 acres!
Come and see:
Over 500 exhibitors showcasing hands-on the latest in top tech.
Actually stand on over ½ mile of runway with military fighters and heavy aircraft.
Four huge areas with hundreds of Warbirds, Golden Age, Military, and Light Sport aircraft.
Meet fighter pilots and veterans from every era in our theaters and showcases
Watch the video for a taste of what you can experience at SUN 'n FUN 2022!